Last month, students at the Punahou School in Oahu, Hawaii recently gave us at the Ukulele Kids Club a gift that will have a lasting impact. A group of 37 physics students were learning about sound wave propagation, and as is often the case in physics, real-world application really clarifies the principles at work. Led by instructor Jamey Clark, the students learned to fabricate ukulele using jigs, laser cutters, water jet and CNC machines, available in the D. Kenneth Richardson Learning Lab on campus.
After several weeks, the siding, tops, backs, and frets had been assembled, and each student put the finishing touches on his or her ukulele. Ukulele Puapua, a musical instrument store specializing in ukuleles and located in Waikiki, generously donated strings to complete the projects.

Most moving to us, though, was that the students decided to give their handmade ukuleles to the Ukulele Kids Club. These instruments, which they assembled over many hours in the interest of advancing their own knowledge of physics (and craftsmanship), will have a long future directly helping to improve the well-being of hospitalized children through music therapy.
Board member David Blake travelled to Punahou near the end of their school year to accept the gift of ukuleles from Punahou. Speaking of the future life of these instruments, Blake told the students, "This isn't the end of this project, it is the first step in a progression of wonderful events. You are providing instruments that will be shared with people who you don't know yet, that will help them find joy, spread aloha and make their lives a little easier."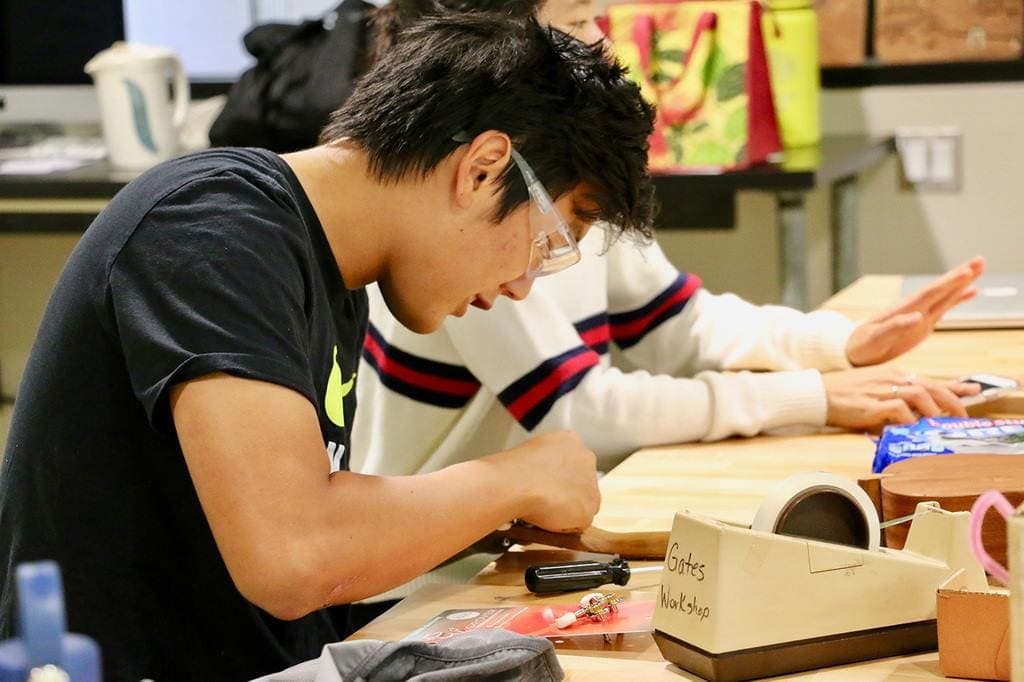 We at Ukulele Kids Club appreciate the generosity of these young men and women, who have demonstrated that they have as much passion and enthusiasm for philanthropy as they do for their academics. We are profoundly grateful to Punahou School, Jamey Clark and every student.