The UKC is an international charity that has helped thousands of children around the world to overcome the stress, anxiety and health challenges of serious physical and mental health conditions.
Transforming lives through music
We believe every medically fragile child should have access to music to cope and heal. By receiving a free ukulele and continued support at home, kids can access music and wellness for life.
We seek to improve the wellbeing of medically fragile children around the world. Through ukuleles and the support of music therapy, we give the gift of music for life.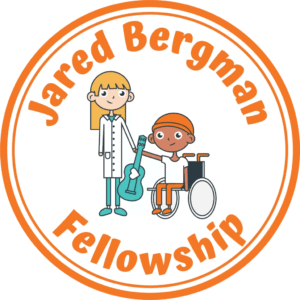 We fund fellowships in the leading music therapy programs in the USA.
Kids can continue their growth with their uke at home.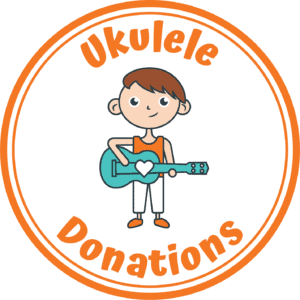 We donate ukuleles to children in need around the world.
We support children in music therapy programs around the world. In 2022, we added 67 new sites! Explore our sites.
Loading map...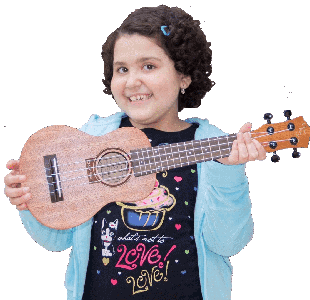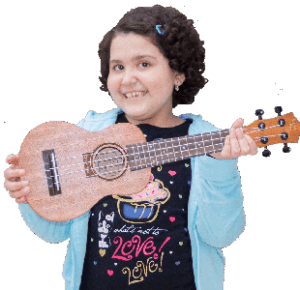 For Kids, Families, Music Therapist
Continue your growth on the ukulele, sign up for UKC at home, access the resource portal and more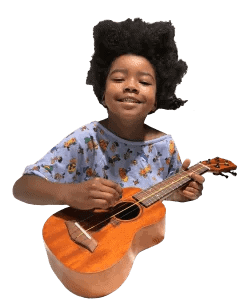 Access your donation history in the donor dashboard, learn more about ways to help and how to invite your friends to the club.
We donate ukuleles to children in hospitals around the world, offer free online resources including access to music therapy sessions, and more…
I just want to thank the UKC Club. The ukulele has helped me so much already. I will use it when I am sad or happy or mad. It will help me so much when I am feeling down. I want to become a music therapist when I graduate. Thank you for the ukulele. I will cherish it forever.
A Ukulele Kids Club Child
My son was hospitalized at UC Davis in California for Pancreatitis and was gifted a ukulele. I would like to send a great big thank you for helping make the stay a good experience. Thank you very much!
Maria O.
Mom
Thank you!!! My daughter loves her new ukulele – she plays many instruments and has always wanted a ukulele. A few minutes after Kirsten (music therapist at Univ of Iowa Children's Hospital) gave her this, Santa came to visit and Bridgette serenaded Santa!! Thanks for bringing a smile to her face today. She needed it!
Bridgette
I teach 3rd, 4th and 5th graders how to play the ukulele. I have seen the joy the ukulele brings to a child. What a wonderful gift to give a child who is in need of joy. Thank you so very much for this program.
Teacher
My husband and I have been 57 days, today, in the NICU with our beautiful boy who decided to join our family 75 days early… if it wasn't for the unconditional kindness and support of those who tirelessly work their hearts out to make families like ours feel connected to our children, especially during the holidays… all of this would be so much more difficult. Thank you.
Mom
Thank you Ukulele Kids Club Inc. and "Jenn the music lady" for giving this special gift to Olivia! And, just as we were on our way home from a short hospital stay – what timing!
#oliviabrave
You guys are absolutely wonderful in the work that you do for these children. My granddaughter was a recipient of one of your ukuleles during her lengthy stay in the hospital and it was worth more to her than words can express. You were the bright spot in her very trying and hard day's. I just wanna say thank you.
Bright Spot
Hello. I just wanted to reach out and tell you how touched I am. My daughter was hospitalized and diagnosed with diabetes. She was scared and emotional. We went to a music therapy class and she LOVED it. They talked about feelings through music. This was an awesome class. After the class, Holly brought my daughter a Ukulele. It made my daughter so very happy she practices all the time. Your organization rocks!!!!! Thank you so much ☺
Carolyn White
My granddaughter got a ukulele and it made her "over a month stay" at the hospital absolutely wonderful, she still plays it to this day! This program is a blessing and it works wonders to help the children get through what they need to and still smile. Thank you for everything you do.
Cindy A.
Emma still loves to play hers over a year later. She was gifted the ukulele in the hospital by her awesome music therapist… it made a major difference in her life at that time. Nothing better than music therapy:) all made possible by Ukulele Kids Club Inc. What a generous and thoughtful program for sick children worldwide!
Sarah Williams
Emma
Thank you Ukulele Kids Club for the ukulele (courtesy of Matt at Oakland Children's Hospital). My 7 year old daughter is fighting stage 3 Rhabdomyosarcoma and while in Boston getting radiation therapy she got a chance to take ukulele lessons. When returning to California she told her music therapist all about it and how she didn't have one at home and he came back to her room with this. She loves to play.
Mom
My beautiful daughter, I cant tell you how much she enjoys making music, we have since gotten a piano. This pic taken is from the hardest time of our lives… and I truly believe in the power of music healing, and appreciate the opportunity and light music brought to her in such a dark time.
My Beautiful Daughter
Mom
This was so wonderful for my grandbaby through all of her hard times… thank you for all your love and care she received while hospitalized .
Thank You
Grandmother
My daughter was so happy to be gifted this beautiful ukulele for her music therapy. She is now able to keep up with her ukulele club at school.
My Daughter
Mom
I am a patient at the University of Michigan Mott Children's Hospital receiving treatment for a struggle with anorexia. I was one of the lucky patients to be given a ukulele that was donated to the hospital by your organization and I must express my profound thanks for this amazingly generous gift you gave. Playing and learning the ukulele with the music therapist was one of the few comforts during my stressful stay at the hospital. Therefore, I am very thankful for your generosity and the gift you have given me.
Patient
We can't thank you enough for helping us make the lives of hospitalized children a more positive experience… We couldn't do it without you.
Board Certified Music Therapist
Ukuleles are small, but their impact is large. I'm so happy and grateful for my ukulele. I keep it near me at all times, and every time I improve I feel so accomplished. Thank you so much for this opportunity, I never thought I'd ever learn to play an instrument. It relieves my stress, makes me feel good, and makes me feel talented. Thank you for your generosity and for helping me get out of my funk. I am truly grateful.
Abby
We are so very humbled and honored at UKC to have received the AMTA (American Music Therapy Association) Advocacy Award for 2015. We are firmly committed to the advancement of Music Therapy and will continue to spread awareness for the essential need for more Board Certified MTs in pediatric hospitals nationwide.
AMTA
American Music Therapy Association) Advocacy Award
I wanted to say thank you for my ukulele. It means so much that this program exists. I lost my art talent because I haven't drawn for months being stuck in the hospital. I'm so happy with my ukulele. I hope this program exists for a long time. Even though I left the hospital today, but the person who taught me, her name is called Stephanie, felt like my best friend. Someone I could go to while we played music. I come from Jackson hospital. Thank you. I sincerely mean it… I feel happier
A Ukulele Kids Club Child
Kayley wants to thank you for the ukulele… she is already playing many songs including "Dear Future Husband" by Meghan Trainor. Thanks for sharing your gift of music with Covenant Children's Hospital in Lubbock, TX… the home of Buddy Holly!
Board Certified Music Therapist
Thanks for sharing your gift of music
This is Josh, your ukulele buddy. Thank you for inspiring me to play the ukulele. I have to thank you for that. My dad is buying me a ukulele!!! and I promise I will change the world just like you changed mine!! Sincerely, Josh O.
Josh
Thank You
Thank you so much for this amazing donation, we are so blessed to have someone like you in the world!
Neurologic Music Therapist
Sylvester Comprehensive Cancer Center
I just wanted to send you a quick hello and let you know how wonderful it has been to incorporate the ukuleles that you donated to CMHH… Thank you for all you do!
Jennifer
Sr. Music Therapist, Internship Director
… I have so many of my chronic patients who play and practice on a regular basis in between their admissions. They are all very motivated by the ukulele. I can't tell you how helpful it is in facilitating and accomplishing therapeutic goals. It has been so powerful!
Emily Herzog
MU Women's and Children's Hospital
Hello… I am 14 years old. I am presently in Florida Hospital for Children in Orlando, and I had music therapy today. The person who was doing the music therapy had brought the ukuleles that you had donated, and I wanted to say thank you for them. He had given it to me and I wanted you to know that I will put it to good use by cheering kids up. Thank you so much and God bless.
A Ukulele Kids Club Child
Thank You
Signup for our newsletter and be the first to hear about our latest news and events.
Thank you to these industry leaders, who help us by donating funds or services.