Holtz Children's Hospital in Miami uses music therapy to reduce sedation for kids
Miami Herald | Ben Conarck | Oct 16, 2019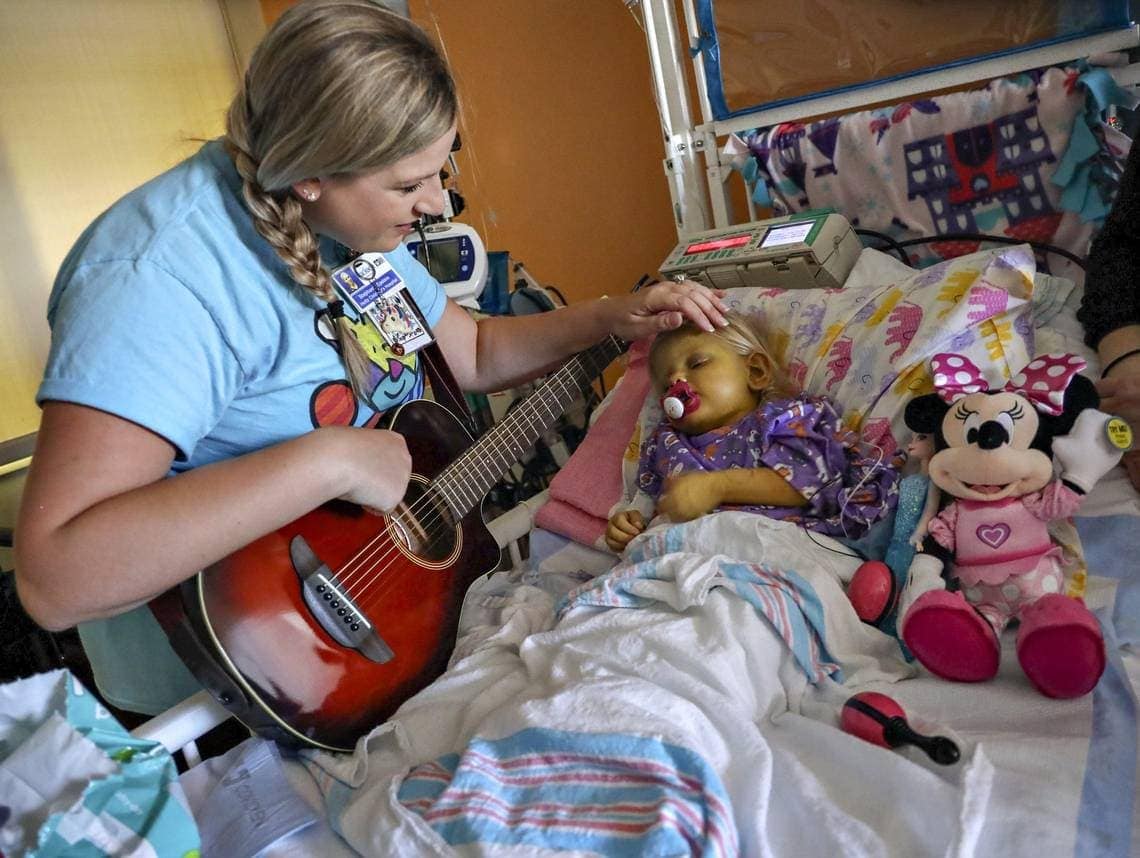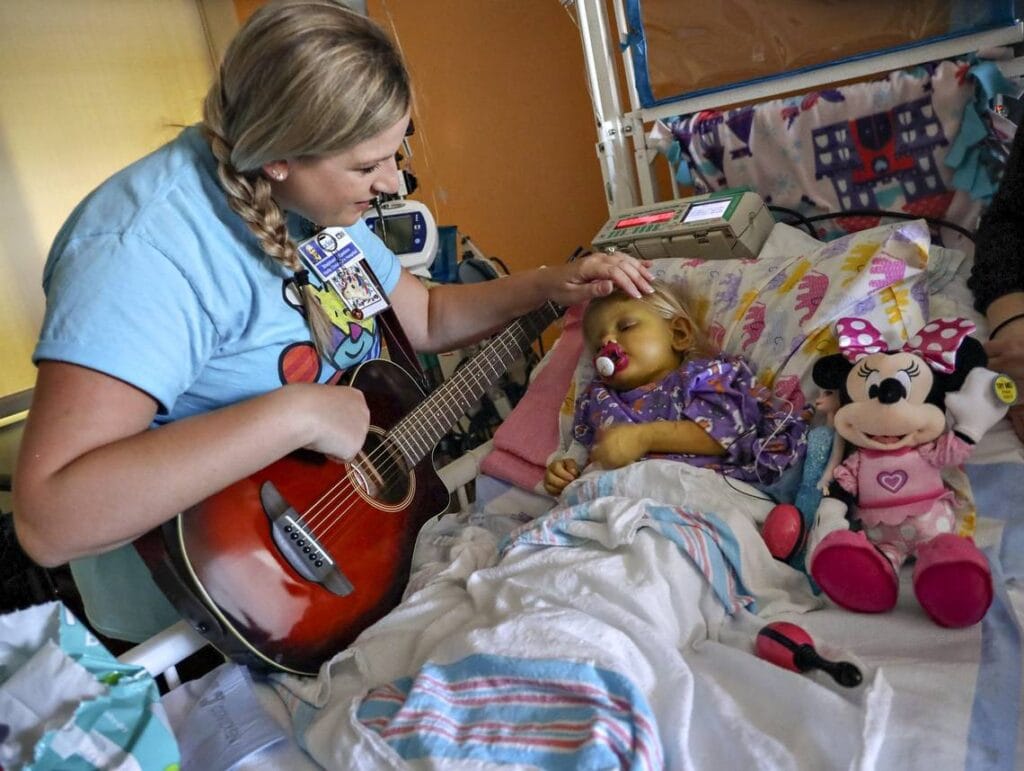 It was early afternoon on the first day of October at the Holtz Children's Hospital in Miami, and Elizabeth Foley's room was quiet.
Amy Foley, Elizabeth's mom, leaned over her 2-year-old daughter's crib-like hospital bed.
"We're gonna do some music," she said. "And then you're going to be in a great mood."
The prospect of a "great mood" seemed unlikely at the time for the Foleys. Elizabeth suffers from a genetic condition called Alagille Syndrome that, in part, affects the functioning of the bile ducts in the liver. She was just waking up from anesthesia after a stress test on her heart for a potential liver transplant.
But Stephanie Epstein, the music therapist at the hospital has her methods, starting with songs from toddler-fan-favorite-films like "Frozen" and "Moana." And then there's the ocean drum, filled with small metallic beads that whoosh across the material to create soothing waves of sound.
Within a few minutes, Elizabeth was clinging to a toy maraca with one hand while using the other to pluck at the strings of Epstein's three-quarter-sized guitar.
Epstein, who started the music therapy program five years ago at Holtz — part of the UM Jackson Memorial Medical Center — chose the instrument, smaller than a standard guitar, because it is easier to hold while weaving between nurses, doctors and the type of droning and beeping machinery that surrounded Elizabeth's bed.
That's crucial for Epstein because she doesn't just play to relax patients before and after treatment, as many music therapists do. Research has shown that music can reduce pain and anxiety in children during medical procedures, so Epstein also plays when it counts most.
That sometimes means doctors can use smaller doses of sedatives or even forego the drugs, which can be especially harsh on younger patients.
Not having to sedate a child, Epstein says, also means saving time and money. The children don't have to fast for 12 hours. There's no need for an anesthesiologist. There are no drug side effects, and no need for intubation, when a plastic pipe is placed into the windpipe to make sure airways remain open.
"It's better for the patients and the staff," Epstein said. "Just the overall mood of the room relaxes."
The administration at Holtz Children's Hospital is sold on the concept. Hamilton Clark, chief executive officer, said the music therapy program there is "an integral part of our care team."
"Children need specialized healthcare in every way, and we know that music therapy plays a big role in the healing process for our patients," Clark said.