2021wed13oct7:30 pmJake ShimabukuroLive at the Landmark on Main StreetDate & Time:Wednesday, October 13, 2021 at 7:30 pm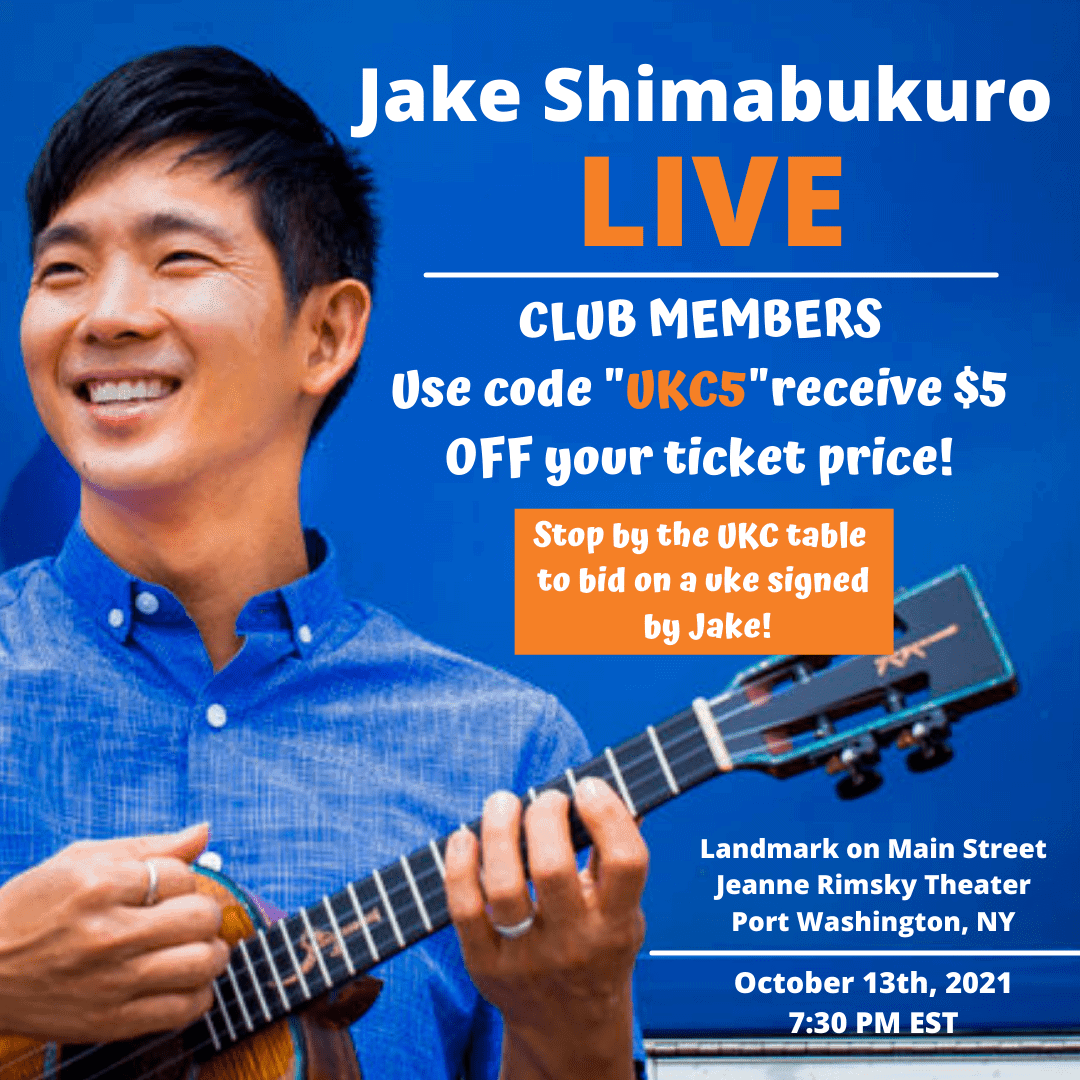 Date & Time
Wednesday, October 13, 2021 at 7:30 pm
Event Details

Stop by the UKC table to bid on a uke signed by Jake or place a bid online!
Bidding starts: 12:00am, Friday October 1, 2021
Bidding ends: 10:00pm, Wednesday October 13, 2021 (America/New York)
---
Every major artist has that one defining album or performance, but for ukulele master Jake Shimabukuro, his entire career has been filled with such magical achievements. Since he first came to the world's attention with his deeply beautiful and original take on George Harrison's "While My Guitar Gently Weeps" in a viral video that dominated YouTube in 2005, the Hawaiian-born Shimabukuro has virtually reinvented the four-string instrument, causing many to call him "the Jimi Hendrix of the ukulele." "I just wanted to play the ukulele my way, which turns out to be very different from what everybody else has done," says Shimabukuro, who started playing the instrument at the age of four and learned the basics from his mother, Carol. "Most people just strummed the ukulele, but I started playing melodies, and a new world opened up - I was singing through the ukulele." As soon as music fans got a listen to Shimabukuro's virtuosic approach to the ukulele, they were hooked. Albums such as Gently Weeps, Peace Love Ukulele and Grand Ukulele topped the Billboard World Music Charts, and as a live performer he became one of the hottest tickets around, headlining the Hollywood Bowl, Lincoln Center and the Sydney Opera House (he even performed for Her Majesty Queen Elizabeth II) while making frequent appearances on media outlets like The Today Show, Good Morning America, Jimmy Kimmel Live! and Late Night with Conan O'Brien.
Location
Landmark on Main Street, 232 Main Street, Suite 1, Port Washington, NY 11050