Keeping Jenny's Dream Alive…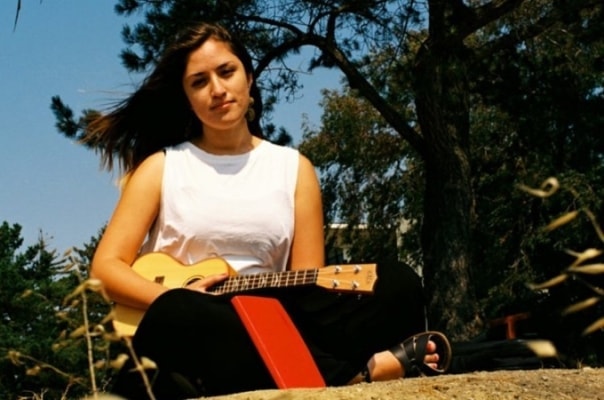 Jenny's love of music and her kindness to others was quite evident to her many friends and family. Through the wonderful program run by the Ukulele Kids Club and Jenny's fundraising campaign, we were able to sponsor 100 kids in 20 pediatric hospitals nationwide with new ukuleles this year. Jenny has truly given these children the gift of music that will last a lifetime.
Jenny's mom, dad, and brother
Keep Jenny's Dream Alive Thru Art and Music
Jenny Morris attended the concert at the Oakland warehouse with her close friend and roommate Vanessa Plotkin along with many others that fateful night on December 2nd, where an intense and uncontrolled fire broke out resulting in a tragic loss of life for so many. She was 21 years old and was excited about her major in Media Studies and the opportunity to study at UC Berkeley. She volunteered at the UC Berkeley radio station KALX, where she assisted in selecting music from multiple genres that would be played on the air.
Jenny expressed her creativity and love of life in many ways through 35mm film photography, composing, singing and recording music both individually and within groups. Several of those recordings were published to her personal YouTube and SoundCloud accounts. She followed multiple music genres and enjoyed attending concerts, art shows and other creative events with her friends. Music and art were an integral part of her life and thoughts.
To honor her memory, we've established this fund to provide resources to specific organizations and individual artists to support several projects including (but not be limited to) the visual arts, music and photography.
By incorporating the ideas and feedback from the artistic community, we will mindfully guide the selection and funding of various projects in the coming weeks and months. We will encourage the artists who receive funding to post photos and/or comments as they progress and complete their projects on social media for others to follow and enjoy.
We love and miss our beautiful Jenny so much. We'd like to ask you to partner with us to help keep this dream alive on behalf of Jenny and our family.
The Morris Family