Ukulele Kids Club Uses Artful Ukuleles to Bring Joy and Healing to Sick Children Worldwide
The Buffalo Grove Park District's Community Arts Center is full of gorgeous hand-painted ukuleles that will help sick children across the world.
Fox 32 Chicago | Jan 27 2021
Members of our UKC community have taken the ukulele to the next level with a community project that weaves art into the transformative power of music. The BG Singers have been a partner to the Ukulele Kids Club since June 2020. After four years of not being able to host a community music event, they are back with a not only 3 live music shows but also an art installation to support their local community and the UKC. Meet Linda Rosen and Cathy Novak as interviewed by Fox 32 Chicago.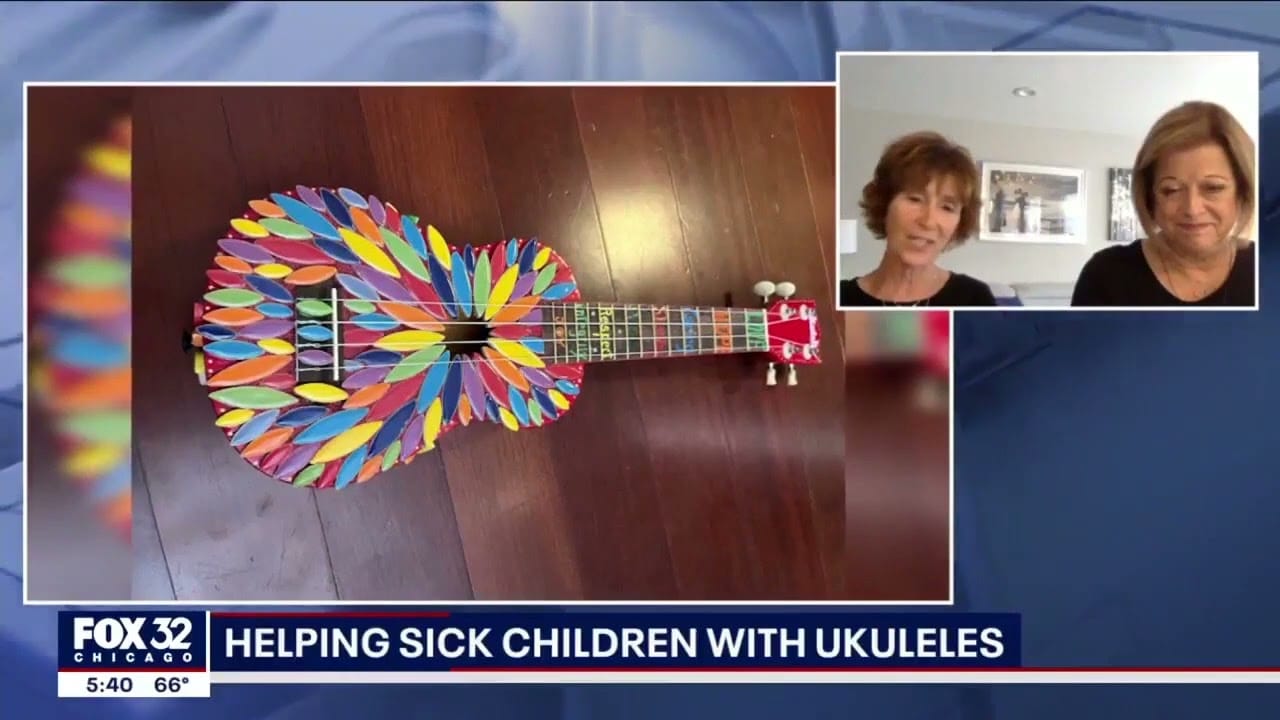 If you are local to the Chicago area, click here to buy tickets to one of their 3 shows 
If you are an art lover, consider purchasing one of the beautifully decorated ukuleles on display.
Please share this story with YOUR friends and family as we bring more people into the Club!
With gratitude from your new Interim Executive Director,
Ann Hannan